Reserve online
Hotel Parco Torre Chia Domus de Maria
and save with our discounted rates
CURRENCY: U.S. dollar USD

Euro (EUR)

Pound sterling (GBP)

U.S. dollar (USD)

Canadian Dollar (CAD)

Swiss Franc (CHF)

Yen (JPY)

Australian Dollar (AUD)

Yuan (CNY)

Rouble (RUB)

Rupee (INR)

Czech Koruna (CZK)

Norwegian Krone (NOK)

Danish Krone (DKK)

UAE Dirham (AED)

Brazilian Real (BRL)

Hong Kong Dollar (HKD)

Jordanian Dinar (JOD)

Malaysian Ringgit (MYR)

New Zealand Dollar (NZD)

Omani Rial (OMR)

Kina (PGK)

Romanian New Leu (RON)

Saudi Riyal (SAR)

Swedish Krona (SEK)

Singapore Dollar (SGD)

Thai Baht (THB)

CFP Franc (XPF)

South African Rand (ZAR)

Moroccan Dirham (MAD)

Argentine Peso (ARS)

Taiwan Dollar (TWD)

Kuwaiti Dinar (KWD)

Bahraini Dinar (BHD)

Icelandic Krona (ISK)

Philippine Peso (PHP)

Bermudian Dollar (BMD)

Paraguaian Guarani (PYG)

Brunei Dollar (BND)

Polish Zloty (PLN)

Shekel (ILS)

Mexican Peso (MXN)

Fiji dollar (FJD)

Qatari Riyal (QAR)

Kazakhstan Tenge (KZT)

Belarusian Ruble (BYN)

Namibian Dollar (NAD)

Uzbekistani Som (UZS)

Dobra (STN)

Honduran Lempira (HNL)

Malagasy Ariary (MGA)

Convertible Mark (BAM)

Indonesian Rupiah (IDR)

Colombian Peso (COP)

Tunisian Dinar (TND)

Turkish Lira (TRY)

Vietnamese Dong (VND)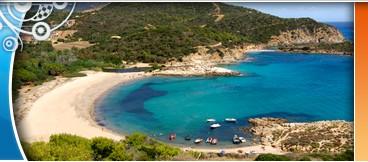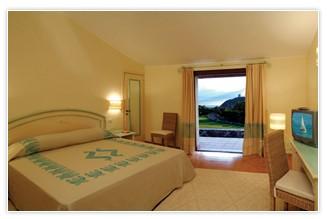 Newly constructed hotel complex dipped into the green and ideal for those who want to treat themselves to a stay characterised by nature and sport.

It has 210 comfortable rooms which provide own patio or private terrace and a very equipped wellbeing center. It is 300 meters far from the beach.

Hotel Parco Torre Chia is ideal for those who love nature and activities in the open air and want to treat themselves to a holiday characterized by sea, sun and comfort. Our hotel has a 800 sqm panoramic swimming pool for adults and a smaller one for children. Sport lovers will have at their disposal a five-a-side football field and two tennis courts. Our Wellbeing Center has a wide fitness area and a sector dedicated to wellbeing treatments. The beach dedicated to hotel has of thick grain sand and it is equipped with umbrellas and sun beds free of charge. Free transfer service to several beaches but with beach service for a fee.

In the hotel you can book tours, car hire, horse riding and mountain biking.
Among the services offered 1 soccer field, 2 tennis courts, 2 pools, gym, hiking, mountain biking and rental cars.
Golf is available at Is Molas Golf Club (27 holes). Guests at Hotel Parco Torre Chia will receive an excellent facility costs.

Give us your Feedback
Hotel Parco Torre Chia, V.le Mediterraneo - Domus de Maria